Ear Wax Cleaner With Camera | Earwax Remover
Giftsercet is the first provider of visual ear clean sticks, which have 10 years' experience in focusing on the development and production with visual ear clean sticks, ear endoscope, tooth endoscope etc. All the products are sold to USA, Europe, Korea, Australia and Asia, which is over 100 countries.

Do you always complaint that there something in your ears and there is really no way to look inside?

Why Not Try Our New Designed Wireless Otoscope Earwax Cleaning Removal Tool?

Giftsercet M9 PRO SMART VISUAL EAR CLEANER:

3.5mm Ultra-slim Lens
300W Pixel, Supersensitive Sensor
Wireless WiFi Connection, User Friendly
Innovation Q-elastic Food-grade Ear Spoon
1080P HD Visual Otoscope
Equip with 1080P endoscope and 6 supplementary LED lights, especially designed for the dark environment of the ear canal, live stream viewing is an advantage, capturing sharp images and recording stunning videos.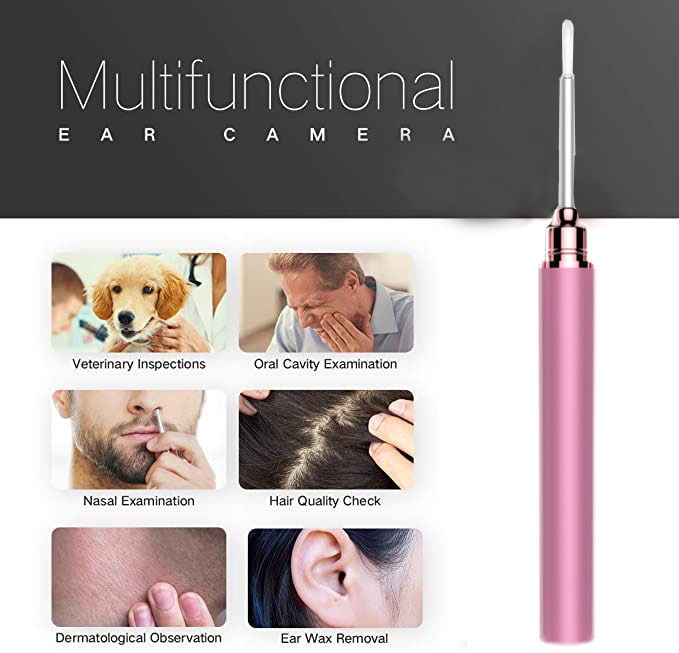 Easy to Set Up
1. Take out of the stick and open its cover.

(Remove the cover before Wi-Fi connection)
So, What are you waiting for?


Just go ahead to bring this best otoscope for you or your family!